Sylvan Habitat in Brevard NC Now Offering 2 Camp Sites, 4 lots & a Home For Sale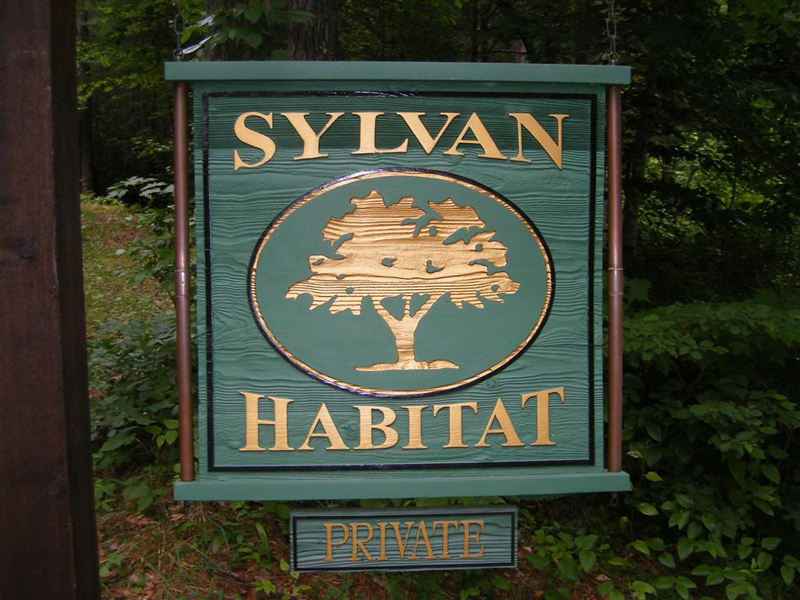 Sylvan Habitat has been one of the best known Communities in Brevard North Carolina as well as it is extremely rare to have properties in the community for sale. Sylvan offers not only lots of several acres but what is called Camp sites all over 10 acres.
Sylvan Habitat is so unique that it is the only community with not only miles of internal multi-use but trail systems that access you into the DuPont State Forest. So if you're interested in trails and conservation easements, green spaces for utmost privacy, and are looking at Brevard North Carolina real estate, then you should consider Sylvan Habitat in Transylvania County.
Located conveniently close to Asheville NC, and Hendersonville NC, this trail and conservation development, with just 44 lots on 555 acres, gives the chance to live in a park of your own. And with over 6 miles of trails, and over 200 acres of conservation areas, it is a wonderful place to live, retire, or enjoy just for vacations. If you are considering Brevard, North Carolina ( NC ) real estate, please visit us. Sylvan Habitat offers the perfect location only 5 miles from Brevard NC. And one of our trails goes directly into DuPont State Forest. Peruse our site to get more information about our community, including size and price of lots, location, and maps
.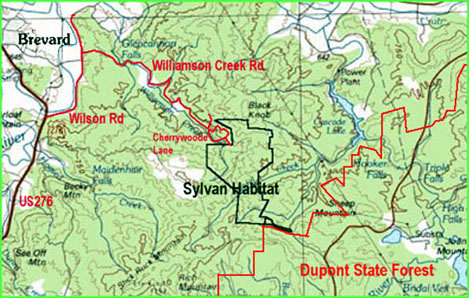 Here is a video of the Community Center as well as links to 2 camps now available as well as 4 lots being combined into 2 lots. These are the first resale land properties in the community, and the 2 lots are developer lots he was retaining for himself, but has decided to offer them to you. Not only do I have these unique and rare opportunities, but I have a nearly new all one level home Video available with streams, small waterfalls, and joins the conservation-community areas on 2 sides and a 1500+ acre area that is undeveloped.
Here are the details on the 4 lots that are being combined into 2 lots. Each offer trail access, conservation-community protection as well they are extremely easy to build on. Both are just a couple minute walk to the Sylvan Habitat Equestrian Center. The Equestrian area is owned by only 6 owners in the community, and one share is available for purchase.
DuPont State Forest is Sylvan Habitat's southerly neighbor. Trails on Sylvan Habitat connect directly into the 10,000-acre DuPont State Forest, offering 98 marked trails for hikers, bikers, and horseback riders. The Little River cuts a path throughout the forest, including the newly acquired 2,200 region. Made famous in the film The Last of the Mohican's, Little River supports four significant waterfalls. High and Triple Falls each drop more than 120′ feet, while the unique Bridal Veil Falls allows visitors to explore the passage behind the waterfall. The base of Hooker Falls widens into an excellent swimming destination.
For hikers, DuPont State Forest's very own Stone Mountain climbs to a height of 3600′ and is accessible via two marked trails. Cedar Rock Mountain is a bare, granite outcropping that is especially popular among hikers and bikers.
If interested in any of these rare properties, please don't hesitate to email me at Jay@HomeINBrevard.com or call me at 828-421-0375 for more detailed information. It excites me to offer properties that you can leave your home and walk, mountain bike or ride a horse directly into DuPont.