Join us and welcome the Oskar Blues crew to Brevard at their first official event in Western North Carolina. Oskar Blues Brewery has teamed up with The Heart of Brevard and presents the first "Osktoberfest" in North Carolina. This event will feature live music from Fifth House and The Fox Fire as well as family activities including a hay maze, pony rides and inflatable bounce castles. Oskar Blues will also be serving beer and bratwursts from their Hops & Heifers in Longmont, Colorado.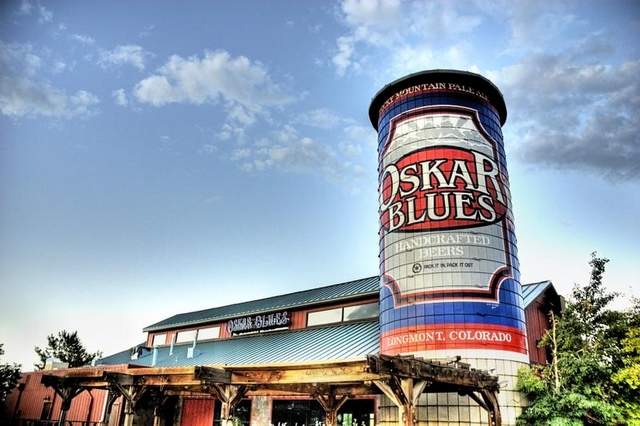 The proceeds from beer and food sales will be donated to the Transylvania County Back Pack Buddies program. This program provides food packs to students who are in extreme need situations and are likely to have inadequate food at home. Oskar Blues Brewery is set to open their east coast location in Brevard, NC on December 12th, 2012. The Brevard brewery will have a tasting room, and Oskar Blues will also be building a separate restaurant and music venue. This is a truly family friendly festival you won't want to miss!
Located in scenic Western North Carolina, Brevard features the very best the area has to offer, from a relaxed, rural atmosphere to the conveniences of a modern city. Its pleasant, unhurried small-town environment is rich in natural beauty, cultural heritage, and social amenities. Brevard's close proximity and easy access to major metropolitan areas like Asheville, Charlotte, Greenville and Atlanta make it an ideal place to live.

Known as "The Land of the Waterfalls" a name derived from the many waterfalls in the nearby Pisgah National Forest, Brevard is a nature lover's paradise. State and National forests cover more than one-third of Transylvania County, providing endless possibilities for hiking, backpacking, camping, and rock climbing. The French Broad and Davidson Rivers are popular for fishing, kayaking, canoeing and tubing. It's this combination of rural natural scenic beauty and urban convenience that make Brevard such a special place to live. The world renowned Brevard Music Center, home to outstanding guest musicians and artists during the summer months, offers concerts several times during the week. Numerous festivals fill Brevard's streets throughout the year, contributing to the sense of community that is so evident in this unique mountain town.
Jay & Jewell Kaiser are extremely passionate about real estate. We make it our daily goal to strive to be the very best real estate professionals in the Brevard, and Western North Carolina area. This requires us to be the most informed professionals in our market area... In today's market, it is so very critical to stay abreast of new technology tools, changing laws and industry rules.
"You are the most important person in our business and we don't take it lightly!" So give us a call today Jay (828) 421-0375 or Jewell (828) 421-8376.
HomeInBrevard Link: Osktoberfest in Brevard NC
Wordpress Link: Osktoberfest in Brevard NC
Exit Mountain Realty Blog: Osktoberfest in Brevard NC
Realtown Blog: Osktoberfest in Brevard NC
Activerain Blog: Osktoberfest in Brevard NC
With Exit Video Blog: Osktoberfest in Brevard NC
HUBREC Video Blog: Osktoberfest in Brevard NC
Exit MD Video Blog: Osktoberfest in Brevard NC
Exit Carolinas Video Blog: Osktoberfest in Brevard NC
Agreatertown Blog: Osktoberfest in Brevard NC