You will fall in love with this unique property located on Jeter Mountain in Mills River, North Carolina just over the property line from Transylvania County. This lot is level to gently rolling with light restrictions; RV, Campers, Mobile Homes, Stick Built Homes all welcome, including your horses. Cool 3000+- foot elevation and just a few miles to DuPont State Forest, only 6.8 miles to the Pisgah National Forest, WalMart, restaurants, and groceries. Only 14 minutes to downtown Hendersonville or downtown Brevard. Buy lot 2 and 3 together for 2.3 acres. Perfect privacy, old spring house, with active spring on lots 2 and 3.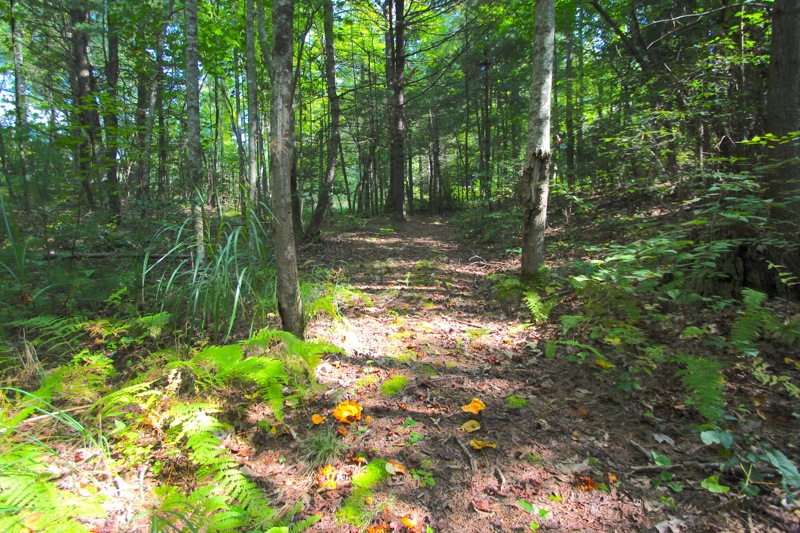 Features
Style: Vacant Land
Lot Description: Private, Spring Head, Road in place, Level to Gently Rolling, Mature Timber
School District: East Henderson
Elevation: 3000+
Mills River is only minutes of Pisgah National Forest, Interstate 26, and Asheville Regional Airport. Highways 280 and 191 serve as the major arteries and provide access to the nearby cities of Asheville, Hendersonville, and Brevard. Mills River is 22 square miles in size, is home to approximately 6,830 residents, and has a rich history in agriculture.
The Mills River area is the largest in the Pisgah Ranger District. Trails in this area tend to be less popular, more remote, and less traveled than their counterparts over the ridge in either Bent Creek or Davidson River. Two main watercourses flow through the area - the North and South Mills River, which join together near the town of Mills River further East. These rivers drain the south side of the Pisgah Ridge, which sports the highest elevations in the Mills River area (up to over 5000' on Laurel Mountain).
Jay & Jewell Kaiser are extremely passionate about real estate. We make it our daily goal to strive to be the very best real estate professionals in the Brevard, and Western North Carolina area. This requires us to be the most informed professionals in our market area... In today's market, it is so very critical to stay abreast of new technology tools, changing laws and industry rules.

"You are the most important person in our business and we don't take it lightly!" So give us a call today Jay (828) 421-0375 or Jewell (828) 421-8376.
HomeInBrevard Link: Lot 3 Clipper Lane Mills River NC Vacant Land for Sale
Wordpress Blog: Lot 3 Clipper Lane Mills River NC Vacant Land for Sale
Exit Mountain Realty Blog: Lot 3 Clipper Lane Mills River NC Vacant Land for Sale
Realtown Blog: Lot 3 Clipper Lane Mills River NC Vacant Land for Sale
Activerain Blog: Lot 3 Clipper Lane Mills River NC Vacant Land for Sale
WithExit Blog: Lot 3 Clipper Lane Mills River NC Vacant Land for Sale
HUBREC Blog: Lot 3 Clipper Lane Mills River NC Vacant Land for Sale
ExitMD Blog: Lot 3 Clipper Lane Mills River NC Vacant Land for Sale
ExitCarolinas Blog: Lot 3 Clipper Lane Mills River NC Vacant Land for Sale
Agreatertown Blog: Lot 3 Clipper Lane Mills River NC Vacant Land for Sale