Todd Branham, a partner in Long Cane Trails LLC, of Brevard, North Carolina has designed and built mountain trails in many locations in the USA as well as in Central America during the 12-year history of the company. But he considers the project to plan, design and build nearly eight miles of trails in the Bracken Mountain Forest this year to be one his most exciting and successful accomplishments.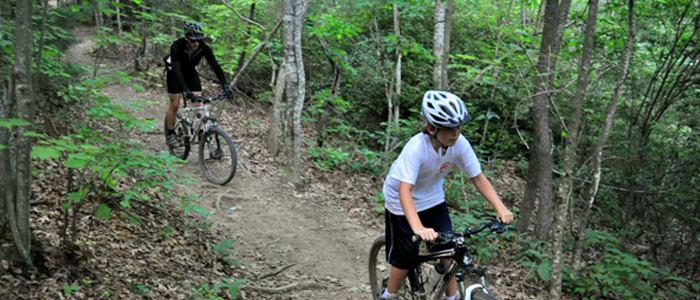 "It was a real challenge right from the beginning," Branham says. "There was stiff competition for the project and of course we were delighted when our bid was selected. Another source of satisfaction was the strong support from the entire community, including over 85 volunteers who worked with us during the construction."

The new trail is a major linkage between Brevard and the Pisgah National Forest. It averages four to five feet in width and is carefully contoured to the land for effective drainage control and to accommodate a combination of mountain bikers, runners, hikers and walkers. The maximum vertical grade is 10%.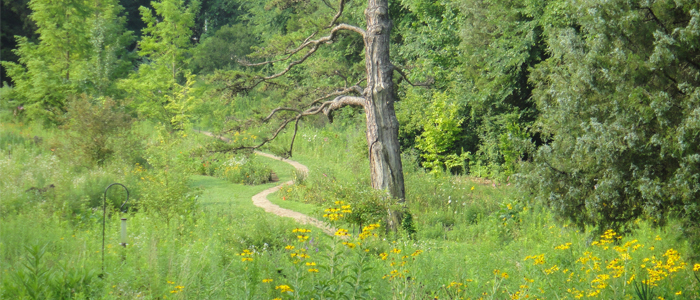 Several special events on the new trail are scheduled for the remainder of the year, including an organized hike, a running event and an organized walk.

Branham owns and operates a related business – Blue Ridge Adventures – formed in 1998. He organizes and promotes mountain bike races such as the five-day Pisgah Stage Race that will take place in the Pisgah National Forest from September 17 to 22.

Branham is a native of South Carolina who earned degrees in marketing and management from the University of South Carolina. He has lived in Transylvania County for the past 12 years. Come see what adventures the mountains of Transylvania County can offer you.

Jay & Jewell Kaiser are extremely passionate about real estate. We make it our daily goal to strive to be the very best real estate professionals in the Brevard, and Western North Carolina area. This requires us to be the most informed professionals in our market area... In today's market, it is so very critical to stay abreast of new technology tools, changing laws and industry rules.

"You are the most important person in our business and we don't take it lightly!" So give us a call today Jay (828) 421-0375 or Jewell (828) 421-8376.
HomeInBrevard Link: Long Cane Trails Builds A Winner
Wordpress Link: Long Cane Trails Builds A Winner
Exit Mountain Realty Blog: Long Cane Trails Builds A Winner
Realtown Blog: Long Cane Trails Builds A Winner
Activerain Blog: Long Cane Trails Builds A Winner
With Exit Blog: Long Cane Trails Builds A Winner
HUBREC Blog: Long Cane Trails Builds A Winner
Exit Carolinas Blog: Long Cane Trails Builds A Winner
Agreatertown Blog: Long Cane Trails Builds A Winner