Glen Cannon is located in Pisgah Forest, North Carolina- and nestled in the foothills of the beautiful Blue Ridge Mountains. You will love the delightfully peaceful, friendly place and enjoy making new friends and bring old ones for a day of fun. Join the Glen Cannon County Club and take advantage of the many amenities such as golfing, swimming, playing tennis, or dining while you are surrounded by a gorgeous view of the mountains. In the evening, having a cool drink on our covered patio or in the dining room, you will be delighted and enchanted by breathtaking sunsets.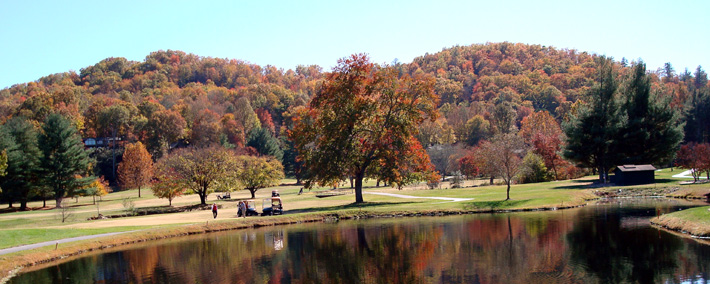 Located just outside the scenic and popular town of Brevard, our golf course is one of the most enjoyable in Western North Carolina. As you stand on the tee of Hole #2, our signature hole, before you is a cascading waterfall feeding into a crystal clear mountain stream that weaves its way throughout the course. In the spring, flowering trees and azaleas delight the eye. In the summer, the scent of honeysuckle entices the senses. Even on a day when you are not playing your best golf, the beauty of your surroundings will make you smile.
Jay & Jewell Kaiser are extremely passionate about real estate. We make it our daily goal to strive to be the very best real estate professionals in the Brevard, and Western North Carolina area. This requires us to be the most informed professionals in our market area... In today's market, it is so very critical to stay abreast of new technology tools, changing laws and industry rules.

"You are the most important person in our business and we don't take it lightly!" So give us a call today Jay (828) 421-0375 or Jewell (828) 421-8376.
HomeInBrevard Link: Glen Cannon Pisgah Forest NC Properties for Sale
Wordpress Link: Glen Cannon Pisgah Forest NC Properties for Sale
ExitMountainRealty Link: Glen Cannon Pisgah Forest NC Properties for Sale
Realtown Blog: Glen Cannon Pisgah Forest NC Properties for Sale
Activerain Blog: Glen Cannon Pisgah Forest NC Properties for Sale
WithExit Blog: Glen Cannon Pisgah Forest NC Properties for Sale
HUBREC Blog: Glen Cannon Pisgah Forest NC Properties for Sale
ExitMD Blog: Glen Cannon Pisgah Forest NC Properties for Sale
Exit Carolinas Blog: Glen Cannon Pisgah Forest NC Properties for Sale
Agreatertown Blog: Glen Cannon Pisgah Forest NC Properties for Sale